Everyone wants to look their best and most presentable, whether they are stepping out to meet their friends or heading to work. Well-ironed clothes are one of the most trusted ways to look neat and sophisticated.

Ironing boards have established their importance in modern times with their compact structure, great durability, and other advantages. While deciding what are the best ironing boards, along with size, structure, material, etc., you should also make sure that you select the right type of ironing board for your home.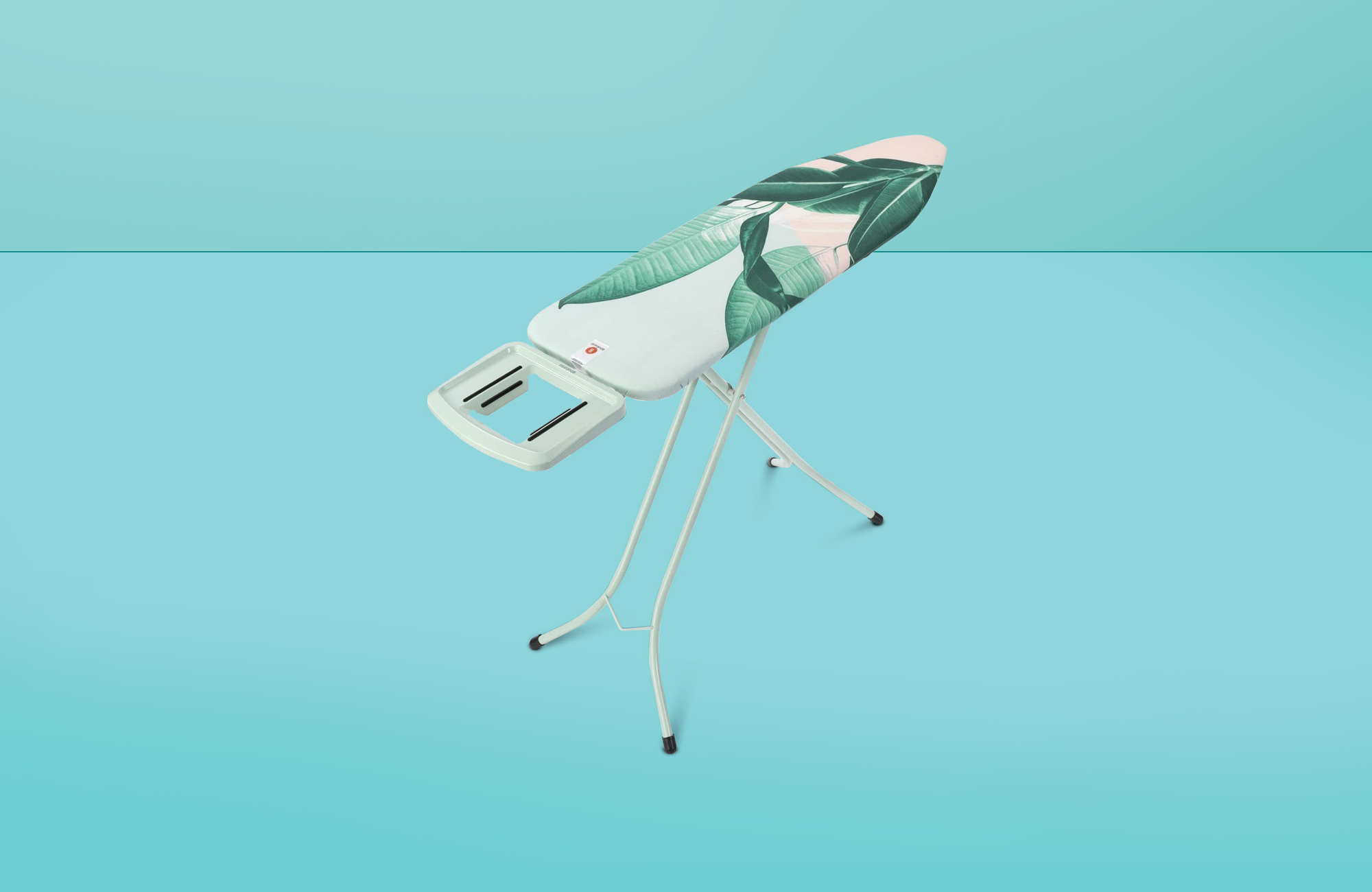 There are mainly four types of ironing boards from which you can select the one perfect for you. While deciding what kind of ironing board should I buy, make sure that you take factors such as frequency of usage, budget, space available, etc., into consideration. These different types of ironing boards are discussed in detail below.

Floor Standing Ironing Board
One of the most common types of ironing boards that are used in modern times is floor standing ironing boards. Numerous people prefer this type of board for its portability. Along with that, they do not need to be installed and can be used immediately. These user-friendly ironing boards can be shifted from one place to another at your convenience.   

The floor-standing ironing board is available in two variants. One is termed as basic while the other is the feature-rich variant that is accompanied by various additional features so that the functionality of the ironing board is enhanced.

Both variants come with foldable legs that make this kind of ironing board perfect for those who change their location repeatedly. When the board is not in use, the legs can be folded so that the board can be stored anywhere safely. With this option, you do not need to have a fixed or designated place for ironing. You can do it anywhere you need at any time.

The feature-rich version of this board comes with the special property of height adjustment so that you do not have to strain yourself while ironing your clothes. By adjusting the height of the board, you can also use it while sitting down.

These types of ironing boards usually have one disadvantage. Their structure is fragile and requires to be handled carefully to avoid any wear or tear.

Wall-Mounted Ironing Board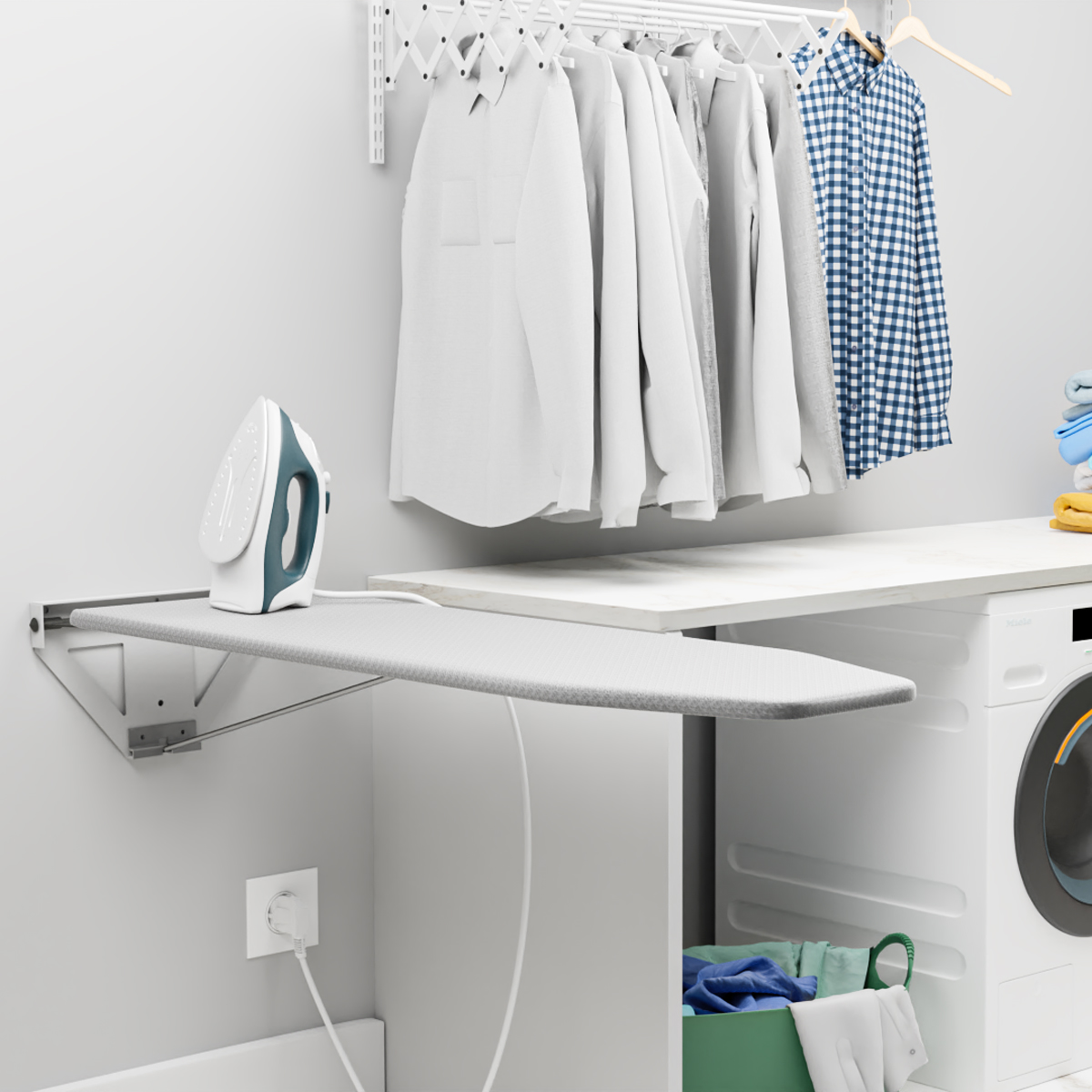 Modern houses, especially apartments in metropolitan areas, have limited space where each inch matters. In such houses, wall-mounted ironing boards can prove to be the best type of ironing board. As the name suggests, these boards are attached to the wall. The best feature of such ironing boards is that they do not cover additional floor space and do not require long lengths of cords or plug extensions.

The wall-mounted ironing boards are also divided into two subcategories. The usual type of ironing board comes with a panel. With the help of the panel, the ironing board can be attached to the wall. The board can be slid open when in use and folded up against the wall once they are not required anymore.
The height of such boards can be adjusted as well. The cabinet of the ironing board can be placed high above to keep it away from the reach of pets and children. When in use, the height of the board can be decreased to suit your height.

The second kind of wall-mounted ironing board that is available in the market is designed in an aesthetically pleasing way. They come with a strong and sturdy frame that can be attached to any surface, be it the wall, cupboard, etc. These small ironing boards can swivel as well so that they can be comfortably by right and left-handed people.

Tabletop Ironing Board 
Tabletop ironing boards are designed to be placed on top of a table so that you can iron clothes more firmly. These are also available in two kinds. First is the foldable tabletop ironing board that is a shorter version of floor standing iron board. The only difference between the foldable tabletop ironing board and floor standing ironing board is that the former has shorter legs.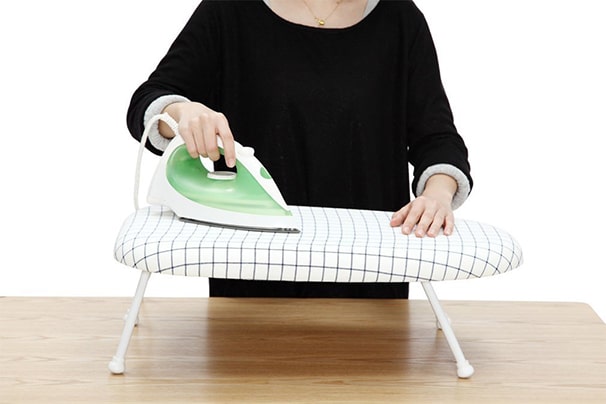 The foldable and short legs make this type of ironing board easy to use and portable. One can comfortably use it while sitting down. They are usually available in a small size that makes it perfect for people who do not have much area available in their houses. You can store it in any nook or cranny of your home after folding its legs.

Another version of the tabletop ironing board is also available, which has non-foldable legs. These are used at places where the ironing board can be placed permanently or where firm support is needed to. These have a sturdier version that also supports steam ironing.

The one drawback of the tabletop ironing board is that they cannot be used to iron specific sections of the clothes. Because of their small size, one cannot accommodate large dresses and shirts on the board as well.

Over the Door/ Door Mount Ironing Board    
Over the door or door mount ironing boards are an extension of wall-mounted ironing boards. They also have a frame through which they can be attached to the door. These types of ironing boards are a great option for those who do not have any empty wall space or a cupboard deep enough to store the ironing board. These boards attach to the wall and can be folded up when not in use.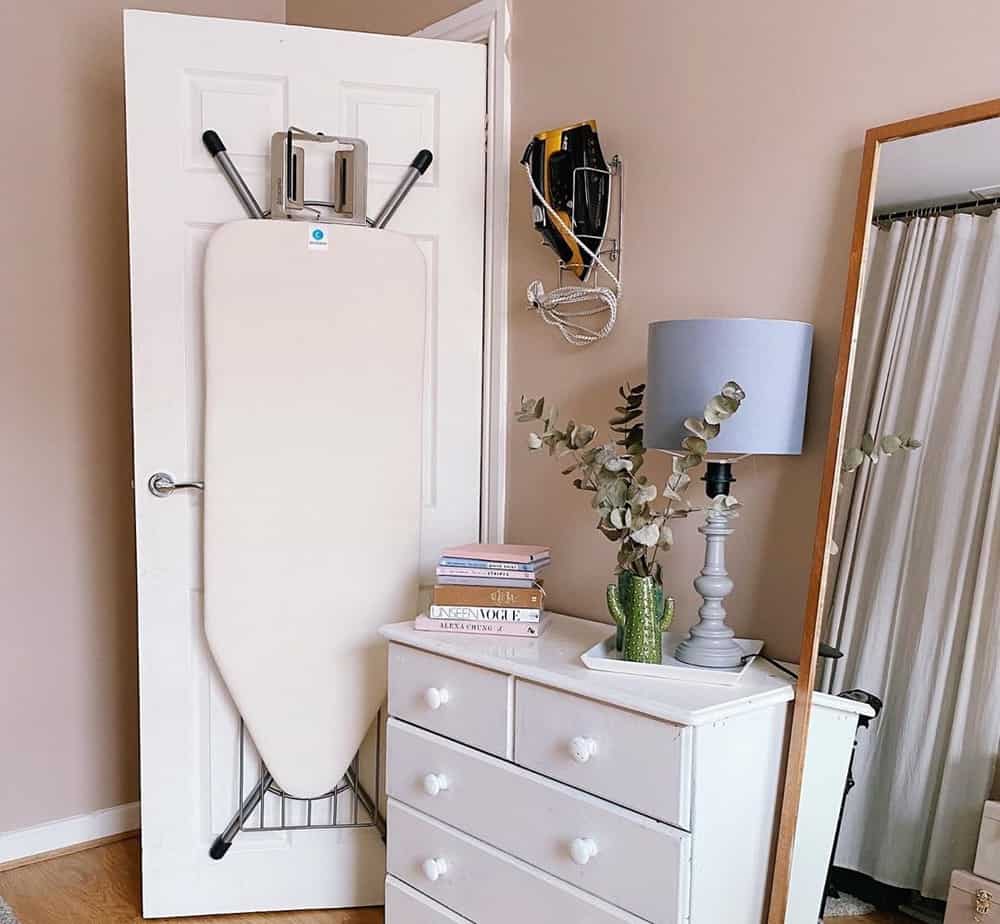 The best version of the over-the-door ironing board is one that comes with self-close technology. Through this feature, the board will fold up against itself when not in use. The frame of these types of ironing boards is sturdy and supports the board when the door opens or closes. 

These boards do not need any special tools to be installed. The boards have high endurance to support the weight of iron and clothes.

You will find different types of ironing boards in the market. Make sure that you understand your needs and know the space available at home while deciding which ironing board is the best for you.

Loading recommendations...