If you are a homeowner who is in the process of designing a new kitchen or remodeling a current one, you are probably aware of the work involved in it. There are several choices to be made, ranging from selecting a kitchen layout to finalizing design ideas. Amidst all of this, the modular kitchen price is one of the key things that homeowners consider.
Many aspects affect the modular kitchen price in India, depending on your kitchen specifics and unique requirements. But, it can help if you know some of the common elements that can determine the price.
So, if you have been dabbling with the idea of installing a modular kitchen for a while now, this is the list you need to make your decision.
1. Kitchen Layout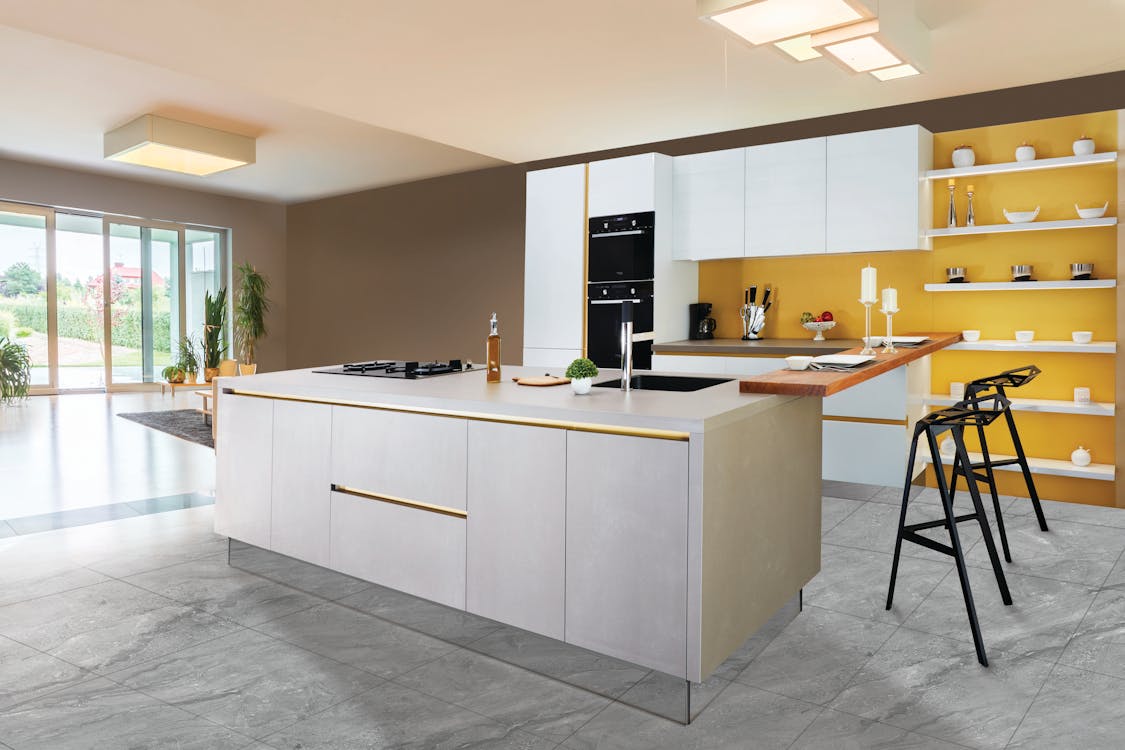 Modular kitchens, particularly when it comes to small kitchen design, are designed to optimize functionality and efficient space management. Each unit is made of various materials and includes modular kitchen accessories, allowing you to store items inside and keep your kitchen organized and clutter-free.
Deciding the kitchen countertop layout is one of the most important elements of installing a modular kitchen in your home. You will need to consider your personal interests and the type of room you have available when designing a kitchen that allows you to cook and move around easily. Some of the common kitchen layouts are L-shaped, U-shaped, parallel, island modular kitchen, and more.
2. The Right Materials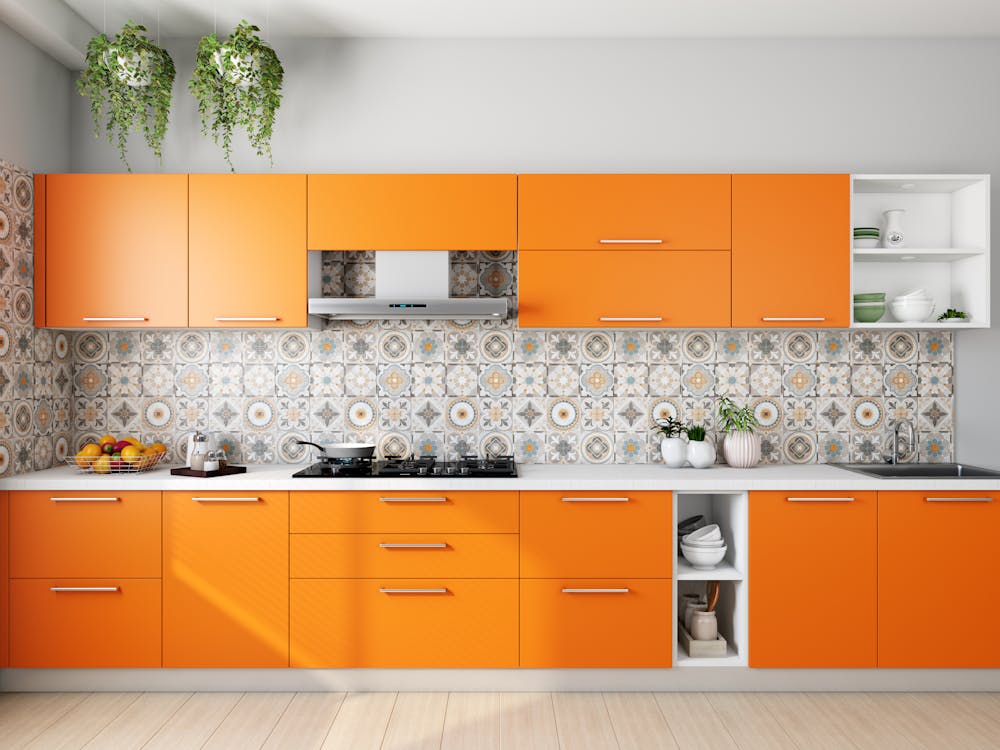 The whole point of a modular kitchen is to make your life easier and smarter. So, when you are selecting the materials for your cabinets and shutters, keep in mind that it is efficient, and you do not compromise on the quality.
The materials used in your kitchen will not only determine the modular kitchen price but also impact the overall feel for it. For example, if you are going for a warmer look, choosing something with a wooden finish may be a good option.
3. Accessories & Appliances
Your kitchen accessories and appliances play a huge role in the design of the modular kitchen. Managing the space with the right kind of accessories that match your cooking habits should be a priority. Accessories such as trays, bins, holders, and baskets can make your kitchen compact and organized.
Other important kitchen appliances like a chimney, built-in microwave, faucets, and sinks also affect the modular kitchen price in India. You can also choose the elements and materials used in the construction of the kitchen units, from the handles and cabinet bars to the finish and design of the units.
4. Think Smart Storage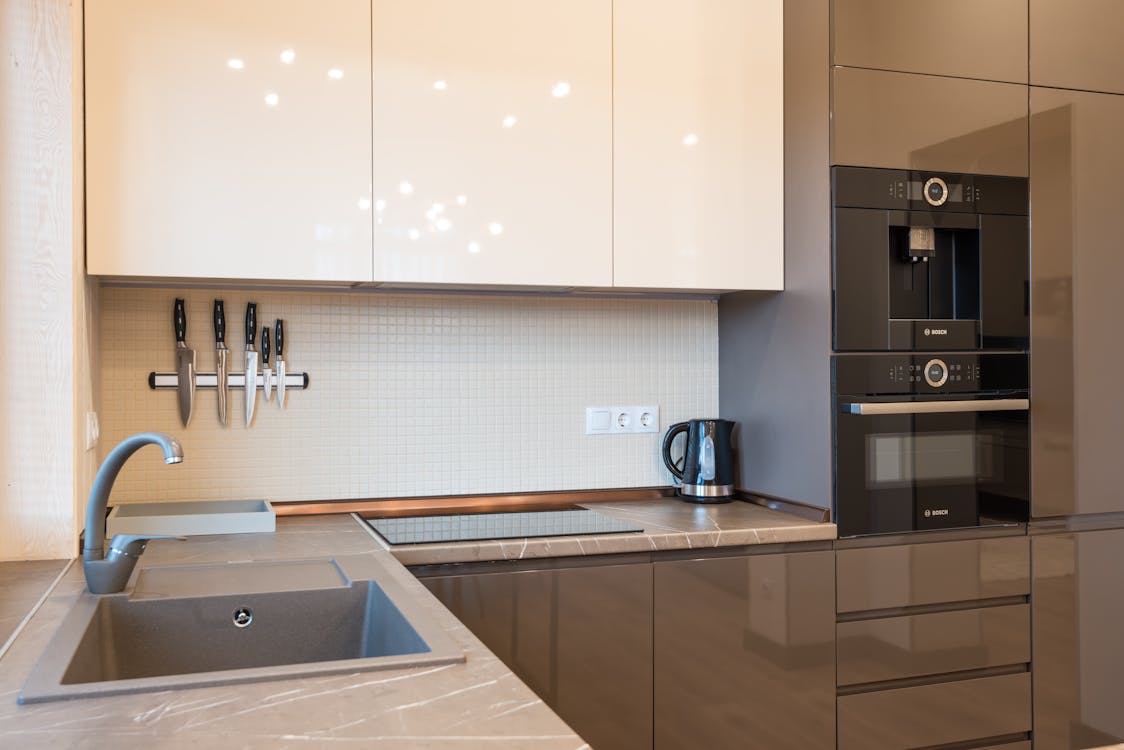 If you like spending your time in the kitchen, you know you can never have enough storage space. A modular kitchen is a smart idea, more than anything for smart storage purposes. You can personalize compartments and maximize storage space with sectional drawers. Depending on the size of your family, you would need ample storage space for different sizes of utensils.
Consider dividing your utensils and gadgets into different-sized pieces. Remember here that your kitchen should be made to fit your cooking process and not the other way around.
5. Proper Ventilation & Hygiene
Every kitchen needs to breathe properly. You need a ventilation system that keeps your kitchen fresh and clean. However small space maybe, you do not need to be choking on the masala fumes when you cook. Going for a chimney with your modular kitchen design can be the wisest decision you make.
Apart from ventilation, chimneys can also help you maintain kitchen hygiene well. More than that, it can be easier to clean a modular kitchen, given that they are specifically designed to manage the space better.
Know Your Kitchen Needs
Planning your modular kitchen means understanding your personal needs well. Once you have an idea of what you want, you can explore several options available in the market to modify your decisions. If your kitchen is a sacred space for you, these decisions will be well worth the time spent.
While designing your kitchen is not as simple you may have expected, it does not have to be complicated either. With the help of experts at trusted brands such as LivSpace, it can become much simpler. Check out their website to discover the modular kitchen design with price estimations without any hassle!
Loading recommendations...