Even while constructing your own home comes with a high price tag and may cause some concern, choosing to do so rather than purchasing an existing home allows you the ability to make more cost-effective decisions. If you're just getting started, there are several factors that you will need to take into account because it turns out that there is a lot more to it than meets the eye! This Post explains to you all the necessary factors you need to take into account in order to plan a budget-friendly house.
Selecting the Right Plan
Perhaps you need a two-car garage in order to house all of your automobiles. Alternatively, if you work from home, you could be searching for an additional office space to use. The process of picking an optimal plan for your lifestyle (while still attempting to remain within your financial budget) may be a difficult one to navigate at times. Keep your own requirements in mind and take it into consideration while browsing for a floor plan. The development of clear expectations will assist you in staying on track and searching for designs that are tailored to your unique needs.
We spoke to a representative from Sheldon Bosley knight who is an estate agent in Stratford Upon Avon, and has knowledge on the topic at hand, they said, "If you already have a lot of lands, it's critical to determine whether or not the design will fit inside the building envelope. If you are working with a tighter budget, basic foundation shapes, simple rooflines, as well as a limited number of enclosed outdoor spaces are all excellent considerations to keep in mind.
When deciding on the best floor layout, it's important to keep wasted space in mind. When designing a plan, it is crucial to select one that meets your vision while also making the most efficient use of available space.
Construction Costs
As previously said, when it comes to house planning, there are several considerations. The ordinary customer may believe that square footage is the most important component in determining the cost of a construction project, but this is not always the case. A complicated structure might make a smaller design more costly than you expect, while a bigger but simpler design can result in a more appealing price tag than you anticipate. Look at the contour of the foundation and the roof to obtain a general notion of how one house compares to another; the more general structure with the fewest variations in pitch will be the more economical alternative, assuming all other factors remain the same.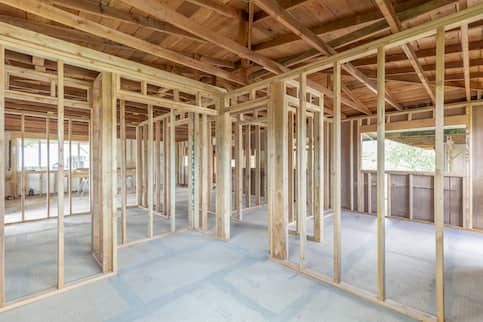 Take into consideration what enters into the home as well as how it is planned out. Plumbing is not inexpensive, and grouping as much of it as possible together saves money on installation. It is possible to combine the pipes and water lines by placing the master bath as well as the hall bath next to one other across a common wall, for example. In order to save money, consider how many bathrooms you truly need. For example, having one large bathroom for the kids and visitors to share is more cost-effective than having a Jack-and-Jill bath plus a powder room in the same house. There are a variety of layouts available that are inexpensive to meet a variety of wishes and needs, so making a list can help you pick a design that is appropriate for your budget and meets your requirements.
Affordable Cost to Own
What is the point of buying a property that is affordable upfront but that you will have to pay more for later? When looking for a home design, don't forget to factor in energy efficiency. Affordable houses handle efficiency in a number of ways, so pay attention to the specifics of each one. Although 2×4 framing is used in the majority of ordinary dwellings, it is not the sole choice. Some builders use 2×6 frames as a norm, and an additional couple of inches in the external walls allows for more insulation to be installed. The use of insulated concrete forms (ICFs) or concrete block framing may also result in tighter building envelopes and greater energy savings. Examine the specifics of each home design to see what features are included as standard, and then examine the possible add-ons to determine if any energy-saving enhancements are available.
Your builder may also assist you by placing the home in such a way that passive solar heat uptake is encouraged in the winter while harsh sunlight is prevented from heating the inside in the summer. Some home designs are specifically created with this in mind, but many others may be modified to work just as well.
Affordable Finishing Products
It all comes down to you and the decisions you make when it comes to finishing a house on a budget. Even if you have a really reasonable house design, you might blow your budget by picking pricey products—this could explain why the current houses you've seen are so expensive! However, you don't want to scrimp on the essentials, so be realistic about the cost of high-quality finishes and the amount of material you'll truly need. If you need assistance in achieving a workable balance, seek expert advice and suggestions.
You should plan for everything, from the roof to the windows and doors, to the flooring, to the appliances, to the fittings, to the decorative components, well in advance of the time when they will be installed. Efficiency should be taken into consideration when determining total cost; you may have to spend more for external materials with better R-values, electronics using less power, and plumbing fixtures using less water, and you'll save money in the long run on utility expenditures. Prioritizing durability must also result in reduced maintenance costs for many years to come. As a result, manufacturers provide goods at a variety of pricing ranges and with a diverse range of performance characteristics. Take the time to learn about the many options and feel comfortable with each selection.
Conclusion
Planning a budget-friendly house can be very helpful in saving you money in the long run, if you want a budget-friendly house, there are many factors you need to take into consideration to ensure that this is achieved. The House Designers or consultants can assist you if you are considering creating your own economical house. In addition to having a large variety, there are several experienced home plan professionals that are ready to take your wish list and locate ideas that meet your requirements.
Loading recommendations...