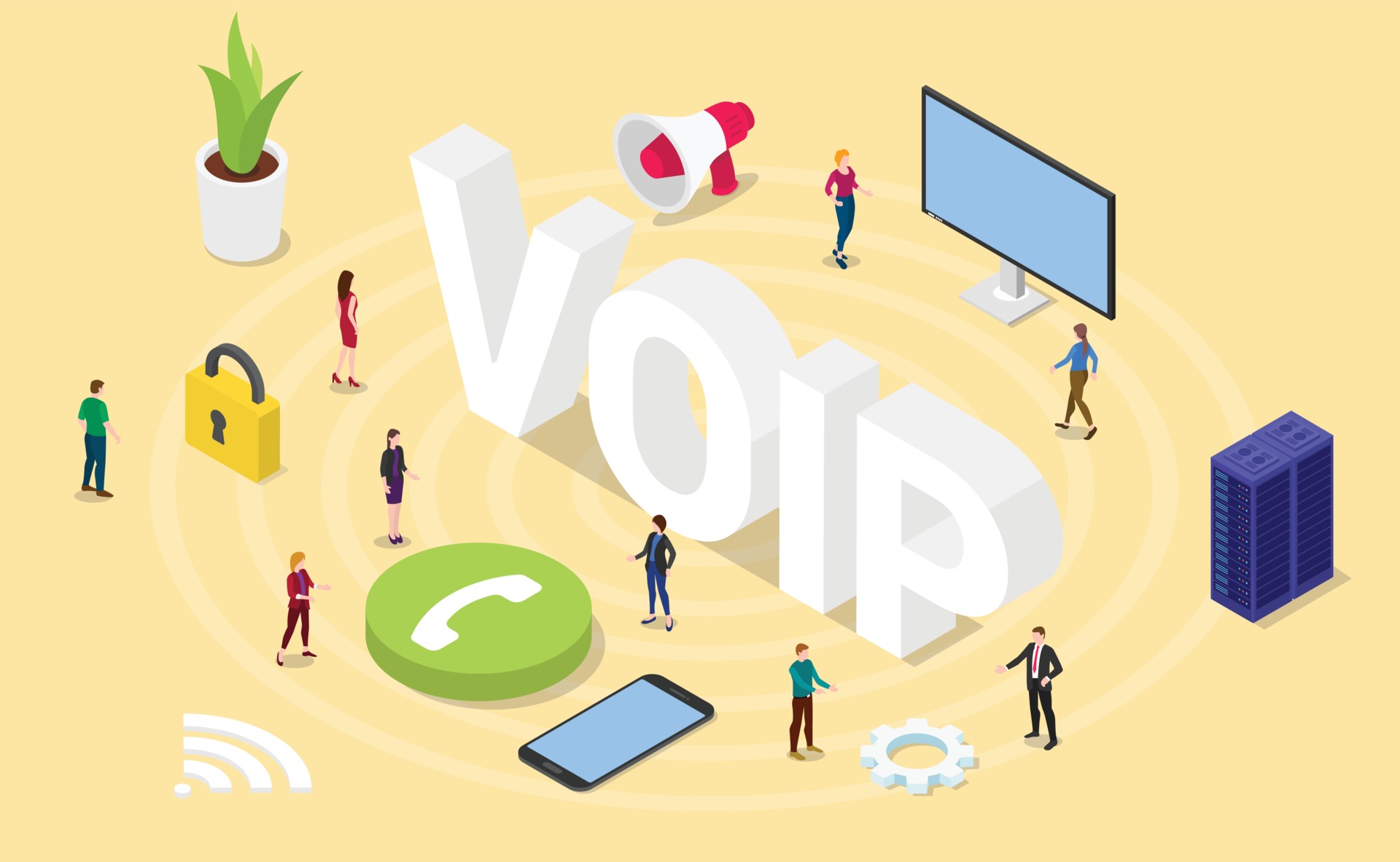 There's one common misconception about VoIP that should be corrected: it's not just for call centres. The range of services offered by providers like Telnum.net can also be helpful in other industries.
No matter what the industry, great communication would always be valuable because generally, it allows enhanced efficiency and coordination among employees. But transport companies, in particular, would find great value in harnessing the power of VoIP.
Considering the basic operational structure of VoIP, there are areas where VoIP would prove useful.
If you want to know how VoIP works and how it can help fast track the success of a transport company, keep reading. This might just be what you need to get to the next level.
VoIP 101 and how it works
To understand VoIP, let's review how your normal phones work. With a local phone number, everything is sent and received through copper wires. Therefore, both desk phones would need to be connected to these copper wires to make the call work.
On principle, the same happens with VoIP. However, instead of using copper wires, you have the internet. This is the vehicle used to transport voice information in real-time.
Because VoIP communication is reliant on the internet, you must have a strong internet connection for it to work. Otherwise, you'd experience a decline in the quality of the connection.
There are a few ways that a call is processed using VoIP virtual numbers:
Using the browser. Here, everything's dependent on the quality of the VoIP system – from the sound quality to the consistency of this quality. That's why it's important to get a provider that values these attributes to ensure the maximization of your upgrade.
Through integration into a third-party service. This allows the removal of browser dependency because your VoIP numbers are linked to other telephone services.
Through the app. This is relatively similar to the first one. However, it uses a mobile app endorsed by your provider. What's great about this is you don't have to worry about ever leaving your connection to the system. As long as you've got it installed on your phone, you're good to go.
Regardless of your preferred use, VoIP will have an invaluable contribution not only in improving communication but also to the modernization of a business.
How will it benefit transport companies?
It maximizes the use of existing labor
VoIP is created to be very easy to use. And whatever learning curve maybe could be comparable to familiarizing yourself with the UX design of a new app.
But it's not because this tech is simple or unsophisticated. The opposite is true, actually. VoIP integrates a lot of functions and automates tasks that were once performed by a specialist.
This way, whatever changes may be needed can be done by someone that's already on your team. Not only does this enhance the capability of each member, but it also allows people to respond to issues as soon as they happen.
Overall, this improves the service quality rendered as you'd be able to respond to customers more quickly.
It prevents lost orders
The system automates everything as part of its function. Without the odds of human error reducing the success rate of your delivery, you'd have a much better reputation with your clientele.
And with a better reputation, you'll easily see your business grow and outdo your competition.
Besides, we've all seen what happens with the lack of integration: backlogs, delays, and other inefficiencies. This results in frustrated customers whose orders are never delivered.
And considering that the function of your business is to act as a mover of goods from point A to point B, this primary reason for existence must be fulfilled.
It keeps costs down
Compared with your traditional landline, going VoIP is much cheaper. This is because your company probably already has an internet connection.
And remember: VoIP doesn't require you to purchase specialized equipment to get started. Therefore, anything that must be in your office right now can be used for VoIP. This includes mobile devices, laptops, and even desk phones with an adapter.
Converging voice and data into one platform also helps. The seamless experience created slashes costs in two ways: 1) less staff required to keep the ship sailing in the right direction and 2) paying for and maintaining one platform instead of two.
As VoIP doesn't require you to be in any particular location, you also have the opportunity to hire cheaper offshore labor without compromising quality. Talent can be found all over the world, and having VoIP allows you to tap into the world's labor supply.
Service-based industries will benefit from streamlined communication and information as it improves their efficiency in service delivery.
Transport companies need to keep up with the times. And with the amazing benefits VoIP can generate, there's no reason to delay the switch.
Loading recommendations...